NEW YINKA SINGLE: 'WILLIS' STREAM & DOWNLOAD NOW #PAYWHATYOUWANT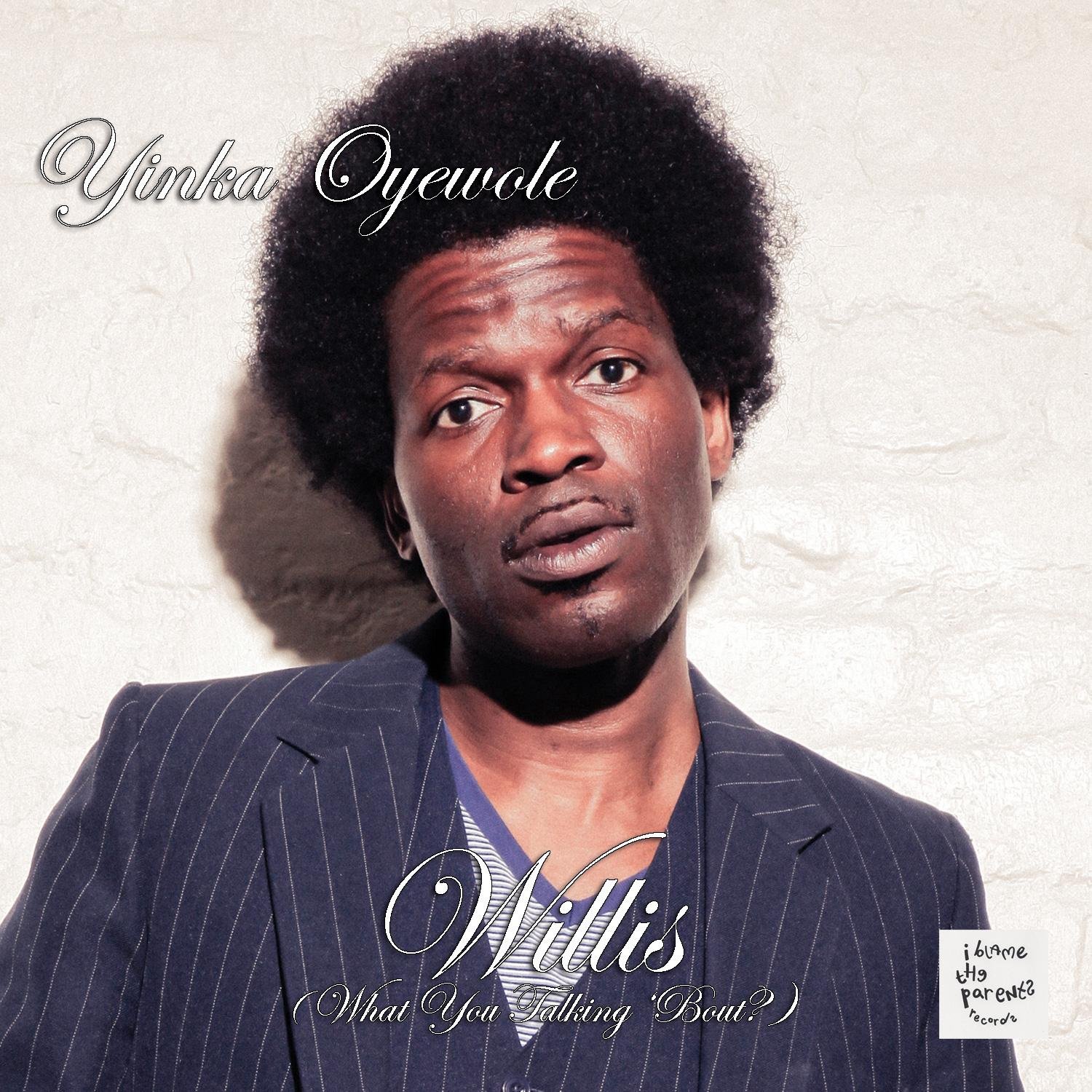 Check out the new track 'Willis' (Out now on Bandcamp) which is part of my new album 'Whirlwind Since The Day' (I Blame The Parents) that's out 4 September. Part Fela, Part Cameo, Part Diff'rent Strokes and ALL that's going on in the world today! You can download the tune absolutely FREE or you can pay as much or as little as you want for it. Enjoy!
#PAYWHATYOUWANT
A long time ago someone posed the question 'War, what is it good for?' and of course we all know the answer. But any time you look at the news it's very apparent that the same cycle of violence and conflict continues. It doesn't look that's going to change any time soon and humanity doesn't seem to be able to move far beyond this position. Does that mean we should become apathetic though? I don't think so. This new song WILLIS – with the refrain 'What You Talking Bout?' is not a call to arms – I saw a post the other day that read 'Bombing for peace is like fucking for virginity' – the same goes for 'fighting for peace'. So no it's actually a challenge. A challenge not only to politicians, generals, bankers, the ruling classes – the usual suspects. It is markedly also to musicians, artists and the media. We live in complex and troubling times and yet the reflection of this is today's art is so small as to render it almost invisible. So inspired by the catchphrase of Gary Coleman's character 'Arnold' in the 70s and 80s sitcom Diff'rent Strokes I really am asking, in a characteristically super funky way – WHAT YOU TALKING BOUT?
The sango solo depicts the wahala (chaos) out there!!
'Fighting wars in foreign lands
That's just what freedom demands
Not everybody back home understands
In video games there's no dead kids in the sand'
Lyrics copyright 2013 Yinka Oyewole, Blackfriars Entertainment
Subscribe to Yinka on YouTube HERE
Subscribe to Sabatta on YouTube HERE